Software
Nordic Sizer
WoodWorks® Sizer for Nordic Structures is a software program built to design individual structural elements (joists, beams, columns, studs, slabs, and panels) using the full range of Nordic engineered wood products.
The Nordic Sizer software application analyzes and calculates simple and/or multiple span members for specified loads in accordance with CSA O86 (Canada) or NDS (United States) standards, and automatically checks stress loads and load combinations in accordance with NBC (Canada) or IBC (United States) requirements. Functionalities include floor vibration checks and fire resistance calculations.
For more information
http://cwc.ca/woodworks-software/
Step 1 – Download
Last updated: February 2016
Step 2 – Software ID
Using the software requires a keycode. Keycodes are only given to authorised users by filling and sending the software request form, and indicating the Software ID displayed when opening the program. To simply evaluate the program, type "DEMO" instead of a keycode.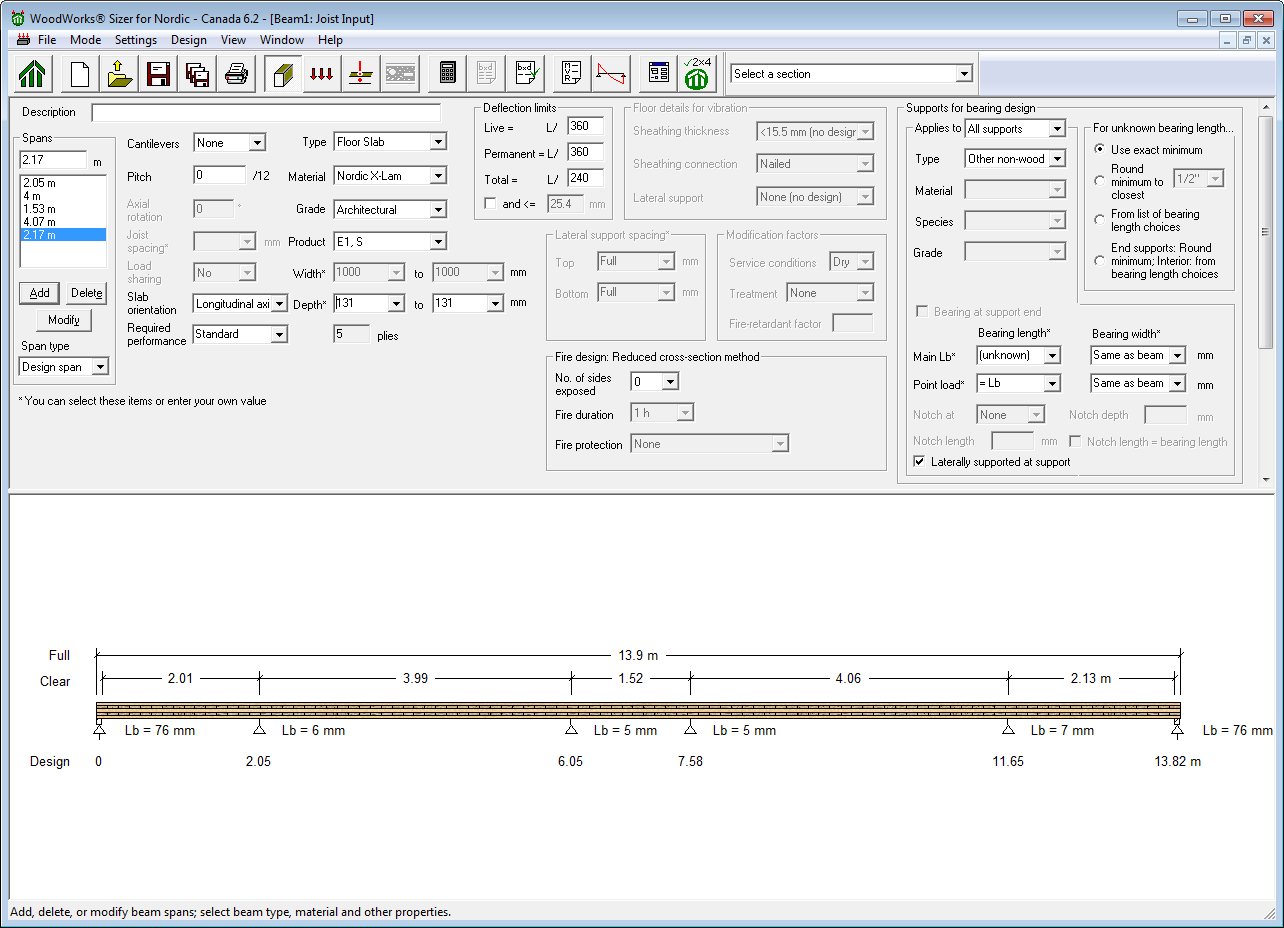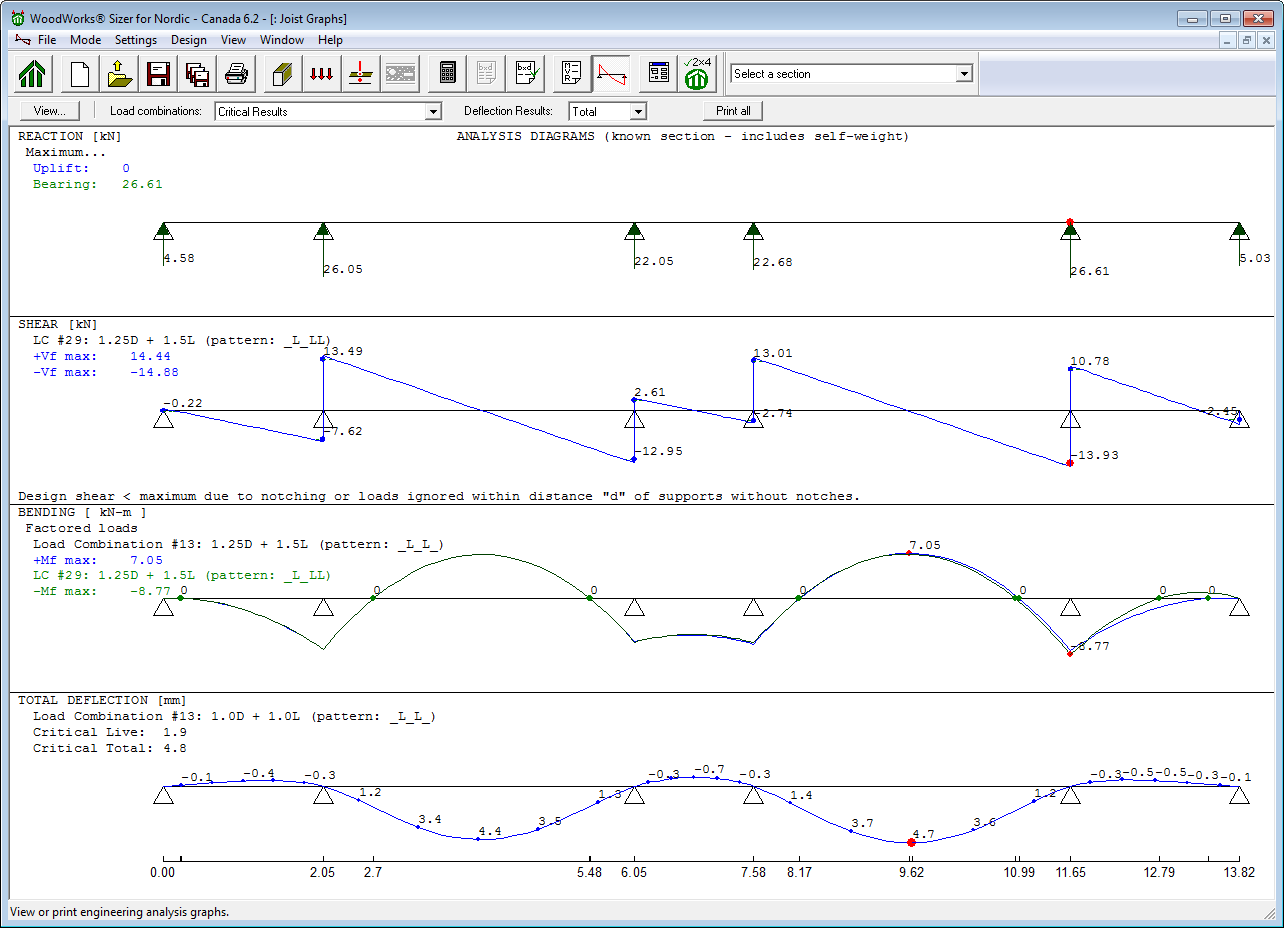 Software Request Form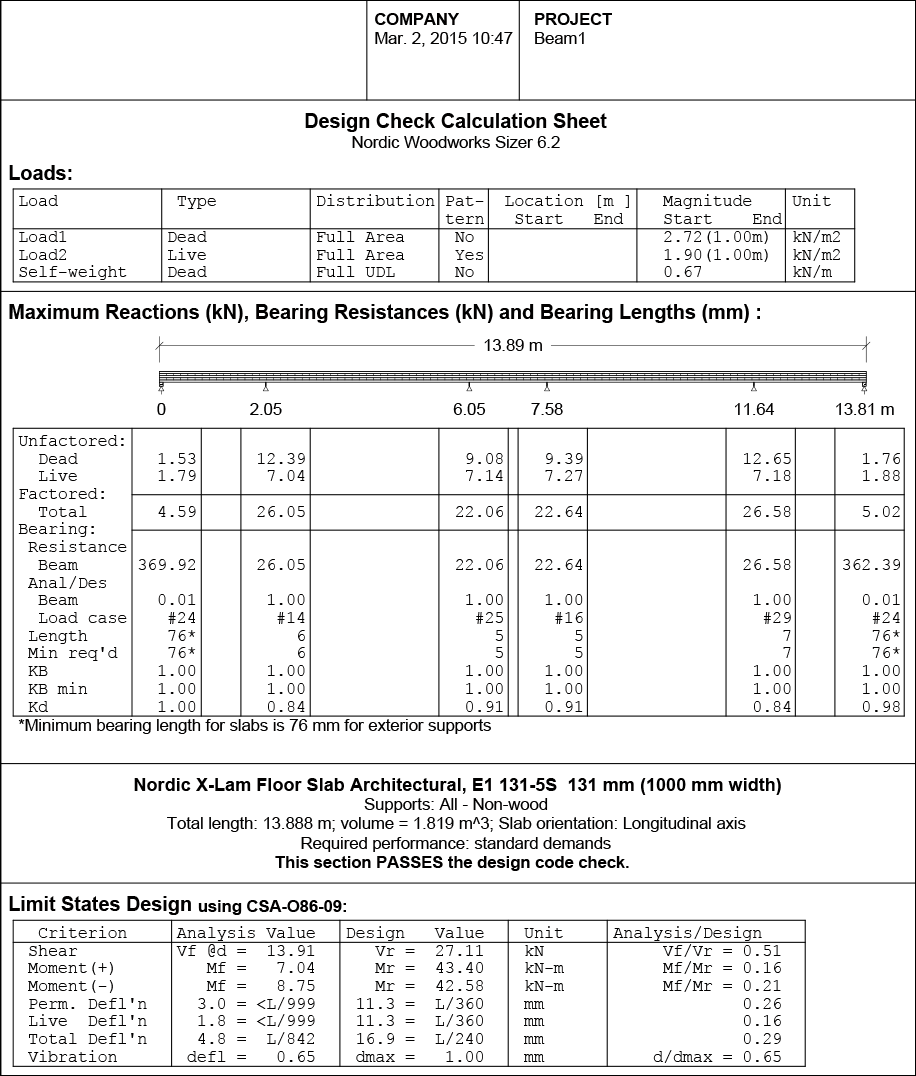 iStruct™
iStruct™ is a state-of-the-art enterprise solution for layout, design, and structural analysis that combines layout/drafting, single member design, reporting, and an incredible real time 3D experience. It supports a selection of products, including I-joists, SCL lumber, solid sawn lumber, walls, rimboard, hangers, and more.
isDesign™
isDesign™ is a single member sizing solution that allows users to size floor and roof joists, beams, and posts by inputting span and load information. Innovative tools allow selection of the most cost-effective solution.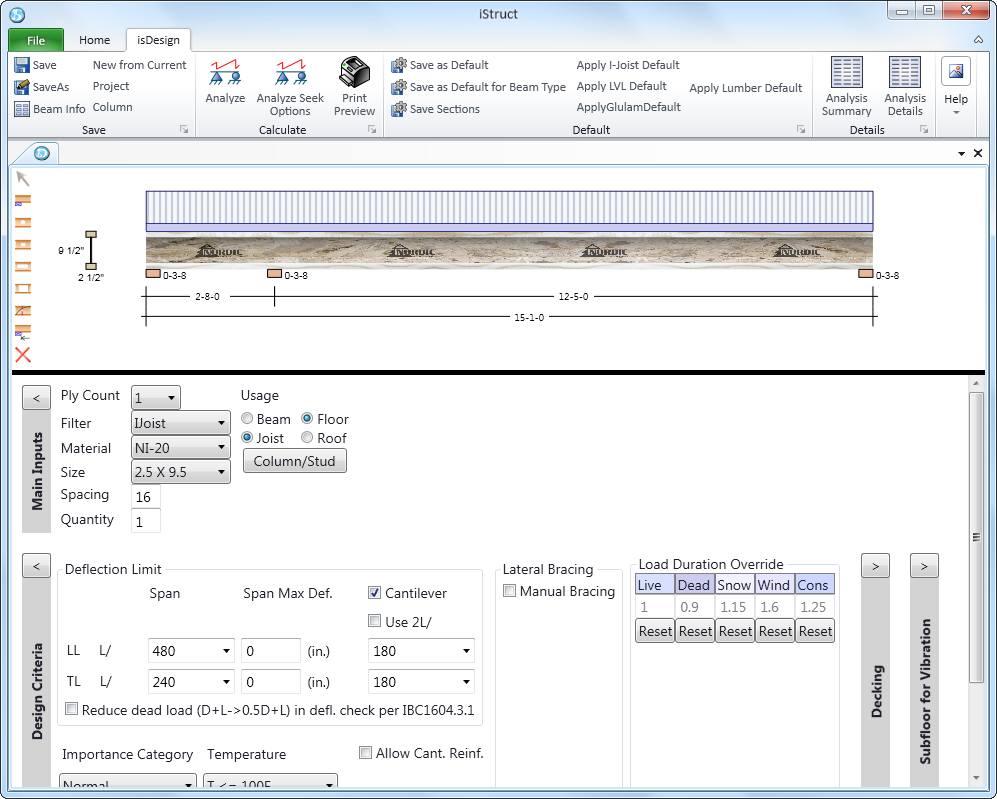 isPlan™
isPlan™ is a 3D layout and design solution that allows users to model an entire structure with 2D and 3D views. isPlan™ develops and transfers gravity loads through the entire structure and designs the structural members. Robust import and export of pdf, dxf, and dwg files combined with intuitive modeling and design tools ensure efficient and cost-effective designs.
isOptimize™
isOptimize™ is a material optimization and cutting module that allows users to import material lists from their model and perform cutting optimization against their inventory to minimize waste. Final cut lists can be printed or exported for use by automated saws or imported into point of sale systems.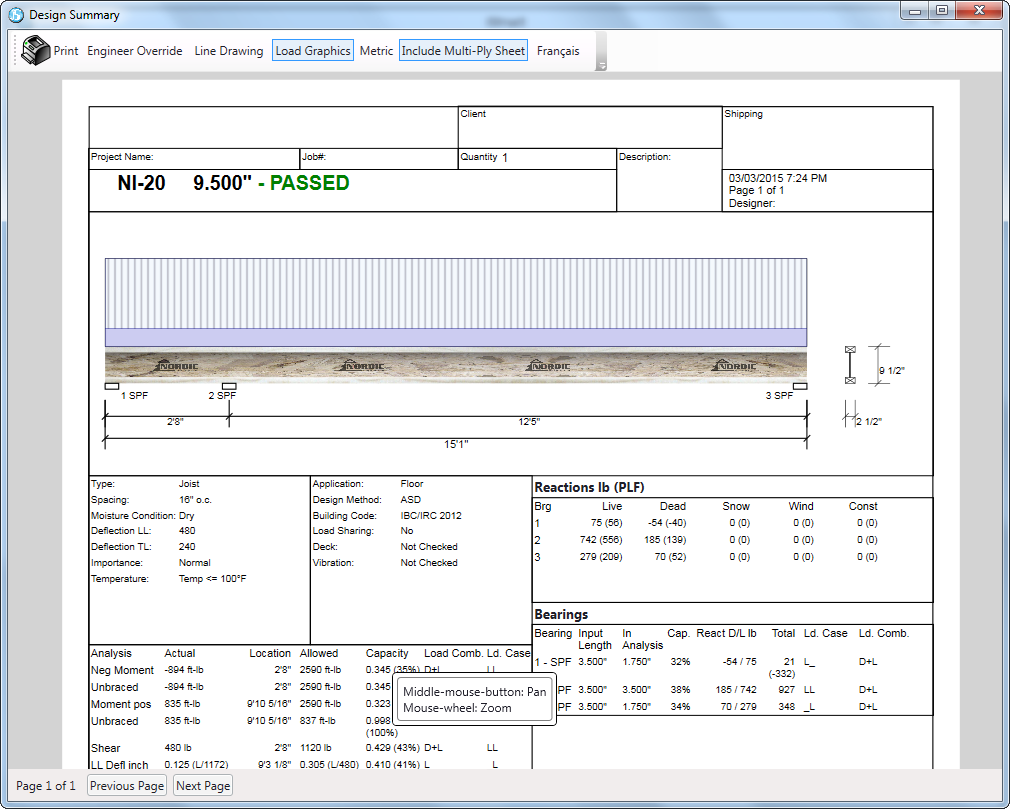 Component Solutions
Component Solutions EWP Edition™ from Simpson Strong Tie is the design software suite of choice for integrating and automating all major functions involved in specifying and engineering building components and materials for wood frame structures.
Design, analyze, engineer, calculate, plan, report, generate takeoffs, and finalize the sale, all with one package.
Full house design
Engineered wood floor systems
Roof & floor framing plans
Gravity load development
Beam calculations
Material takeoffs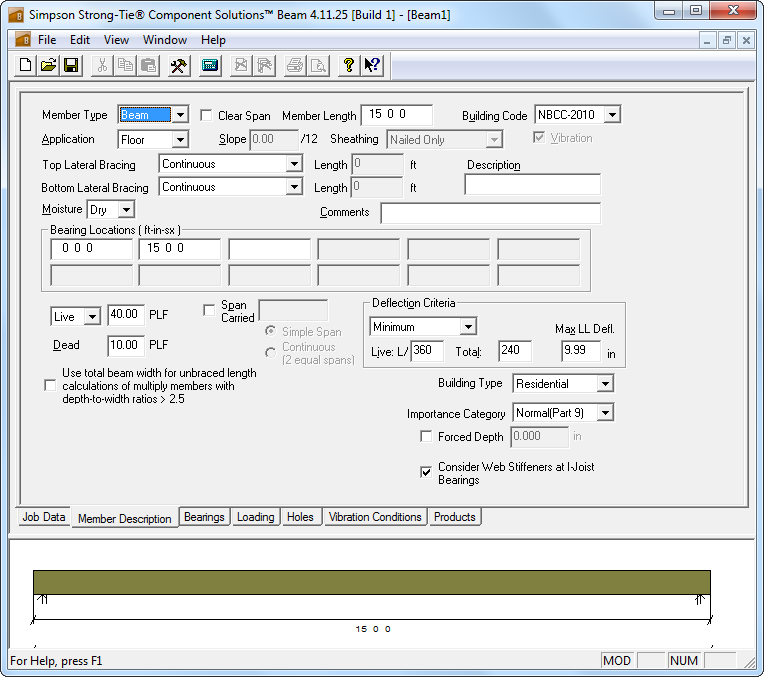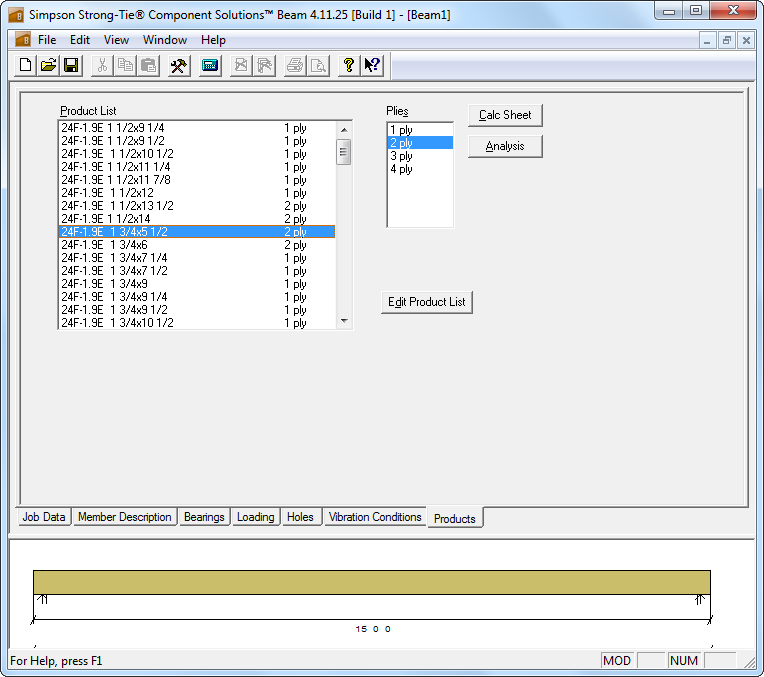 CS Beam
CS Beam est le programme de calcul d'éléments simples permettant de spécifier la portée, l'emplacement des appuis, les charges et les ouvertures pour le calcul d'une membrure unique.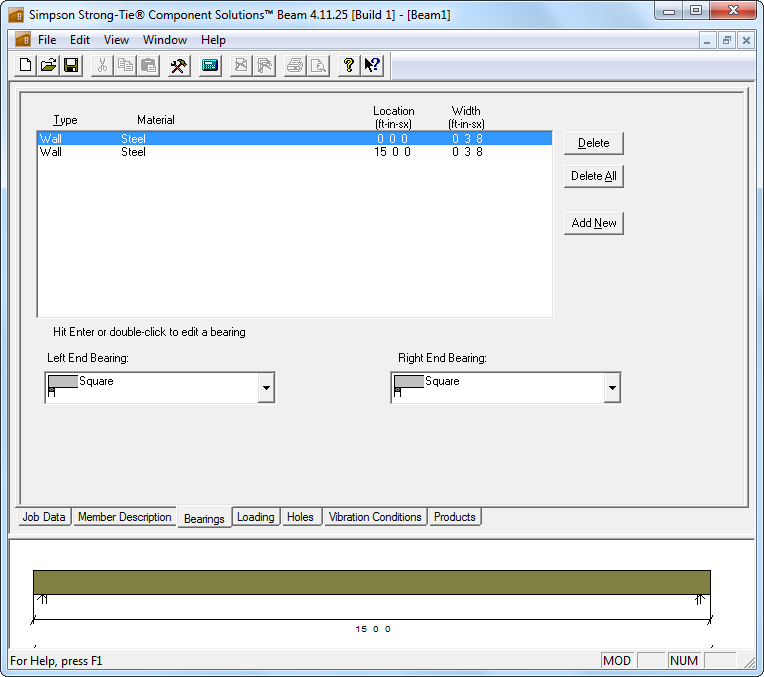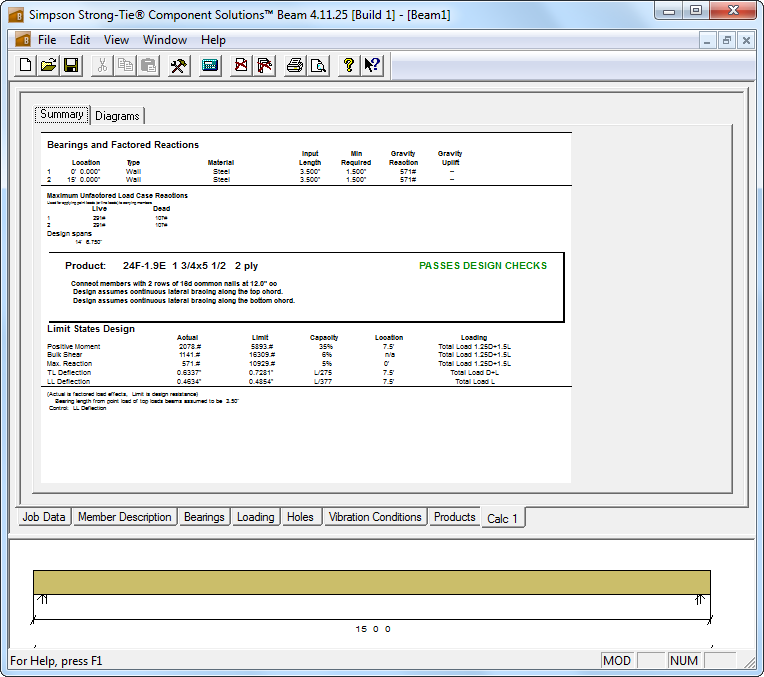 Nordic Inventory Management
Nordic Inventory Management software is a full-featured inventory management and cut optimization program that enables users to keep track of their inventory and increase productivity and profitability by reducing waste material.
Characteristics and Features:
Inventory management
Customized inventory
Cut optimization with user preferences
Order process management
Multi‐user interface
Import of material lists from CSBuild, CSD, and Sapphire
Reports for inventory, purchase orders, job
processing, cutting lists, etc.